PIPE-END FORMING MACHINES
TTEngineering offers a wide range of pipe-end forming machines for pipe ends male and female profiling.
TTE's solutions can be realized in two versions, either stand-alone or integrated in more complex production lines.
BCF
It's the first beading machine signed by TTE.
With this machine it is possible to carry out pipe expansion with an internal 8-sector mould, paired with an external 2-sector matrix for containment.
It is necessary to change both toolings each time profiles (male/female) and diameters change.
The machine can be designed both in vertical and horizontal versions and can be either hydraulic or electric.
BRU
With this machine it is possible to carry out both expansion and beading.
The female profile is processed by an internal 8-sector expasion head and an external roller, while the male one is typically processed by a couple of rollers – one internal and one external.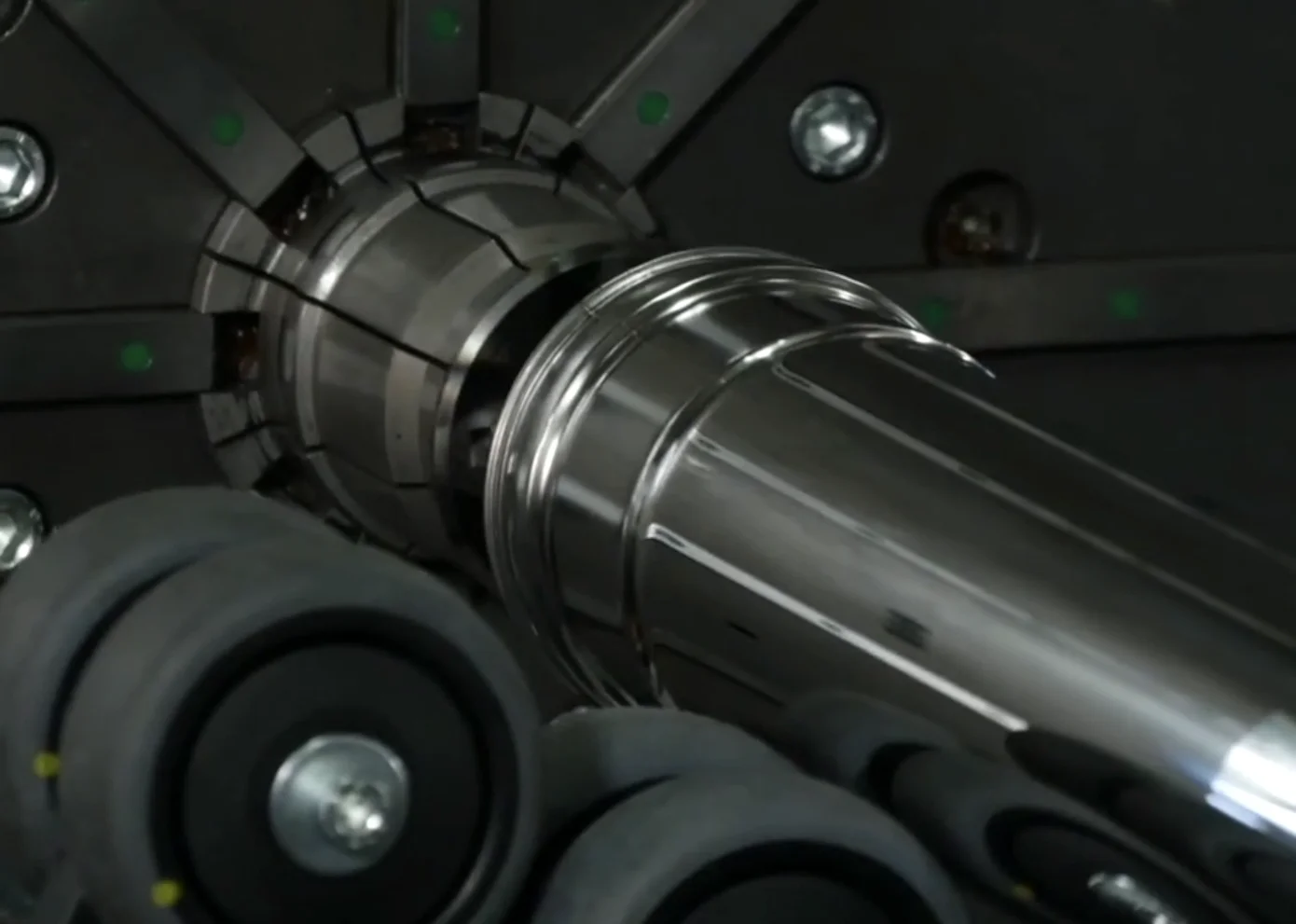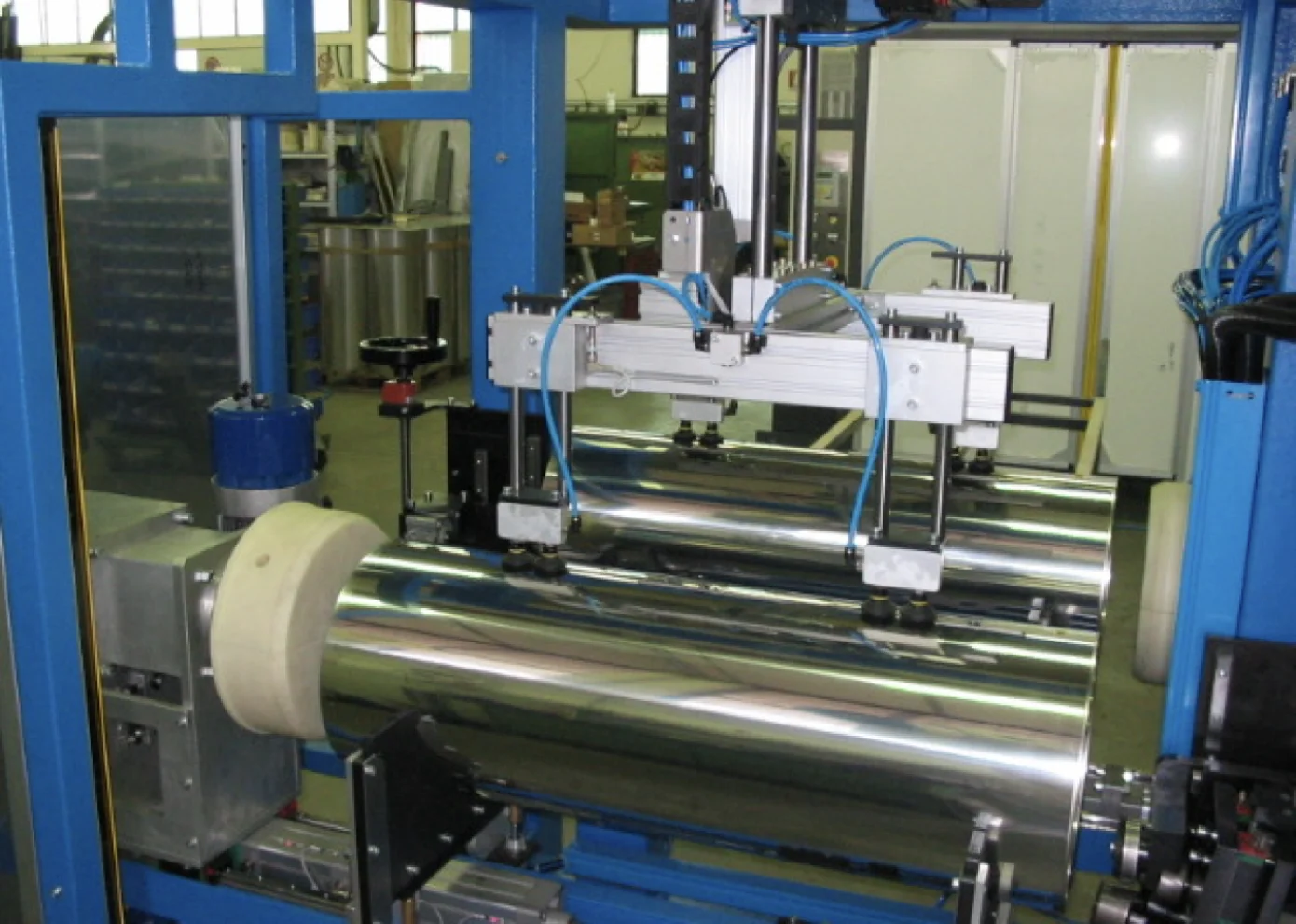 BBE
It's TTE's solution to perfom the so called "hemming" profile: it consists of a cut-resistant processing at the pipe end, where a reverse flanging is carried out. The machine is composed of an internal mandrel, which varies at each diameter change, and a unique external roller, which performs the "hemming" profiling involving an internal contrast roller.
BST
This machine perfoms pipe shrinking/reduction by means of 8 internal sectors and 8 external closing sectors.
With this machine it is also possible to prepare special sections for external gasket seats.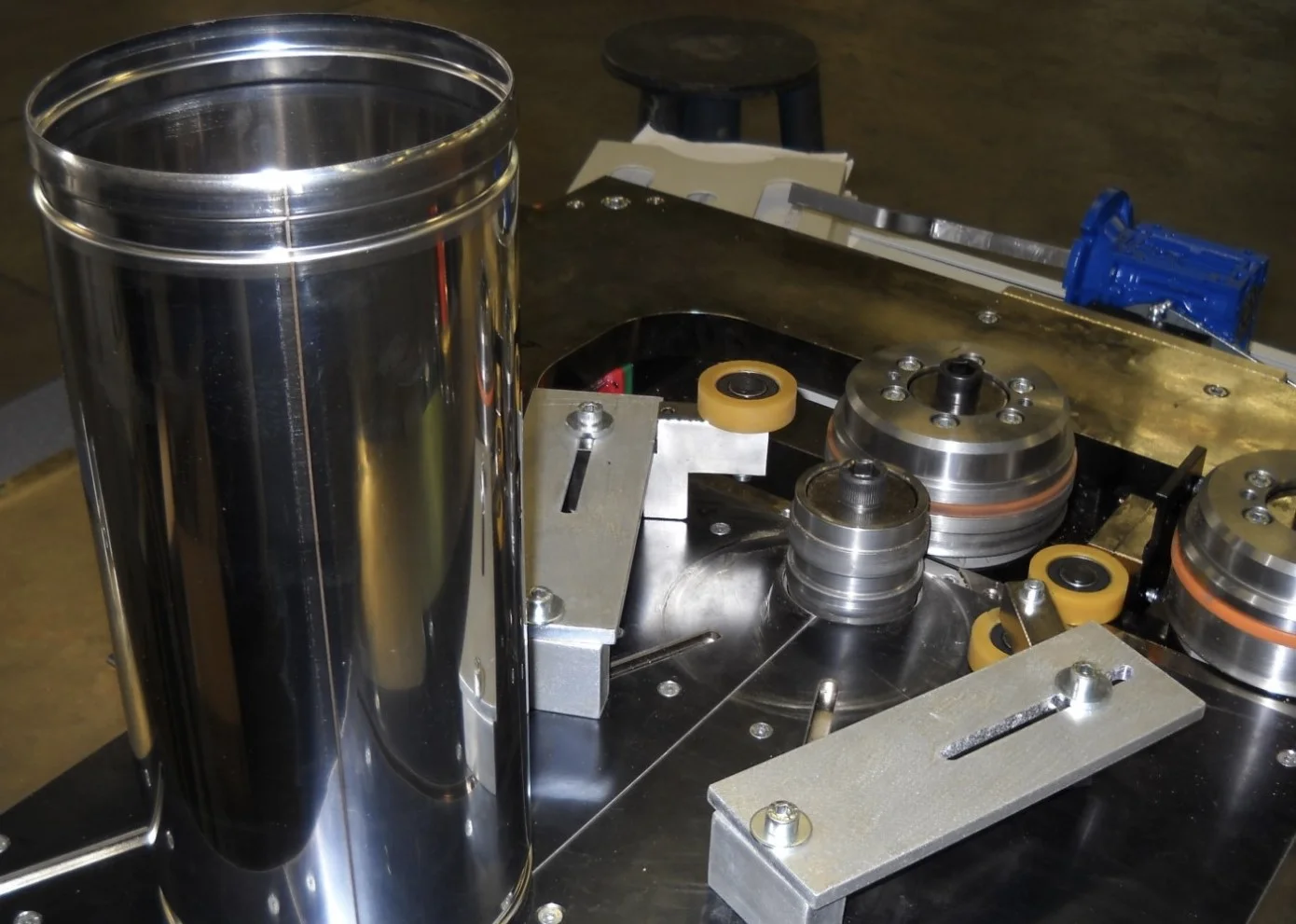 BRD
It is a profiling machine made of 2 external rollers with automatic setup and 1 internal roller, enabling 2 different processes without having to do any format change.
Therefore with this machine there is no need to change toolings as diameters change.
In addition it can be designed in both vertical and horizontal versions.
BFL
This acronym stands for flanging machine for pipe ends processing. It is provided with two heads electrically driven and moving indepentently; by means of motorized rollers it can perform 90° flanges with different lengths.
The machine can be designed in both vertical and horizontal versions.
IRB
Our IRB series represents TTE's multi-station unit, an actual robotized isle; it can be either horizontal or vertical and is dedicated to automatic lines where several step-by-step processes are carried out: from internal or external pipe end hemming, to diameter expansion, profiling or refining by means of rollers, till finished pipes unloading. These machines can be integrated with a series of accessories such as ink-jet or laser printing or more traditional labelling devices.
Usually almost all of these machines are fitted with the most advanced systems moving pipes from a station to the other.