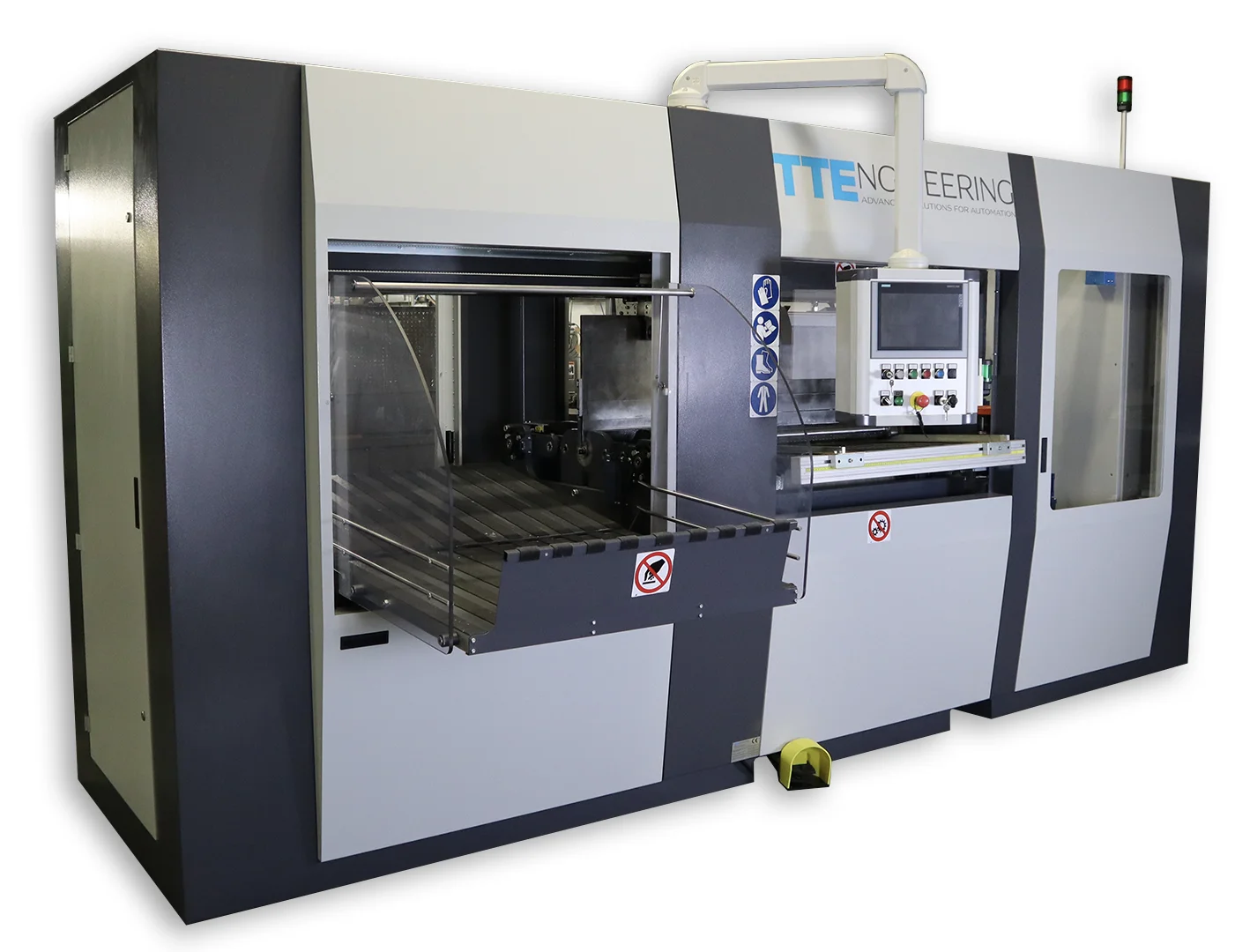 Available in the TT2 and TT3 models, the two-roll bending machine is the company's flagship thanks to the FlexFormer®, a roll-bending system patented by TTEngineering combining the accuracy of 2-roll bending machines and the flexibility of 3-roll bending machines.
In this way, by means of the same machine, you can process a range of diameters from 76 to 525 mm or from 100 to 770 mm without having to replace any equipment, but just setting the appropriate recipe.
Flexformer®, CALENDERING PROCESS SIGNED BY TTE
The distinctive features of TTE's roll-bending machines are flexibility and absolute quality in terms of perfectly round and cylindrical pipes, with no flat sections on both ends, precisely thanks to this patent, which consists of two cylinders: the lower one made of rubber and the upper one made of metal. An additional advantage is represented by the extreme reliability of the new model, which statistically doesn't require any maintenance work.
PERFECT ROUNDNESS
This is a definite plus of TTE's two-roll bending machines, which can process a thickness range from 0,3 to 2 mm with the standard coil widths processable by our plants, that is up to 1.550 mm (60 inches).