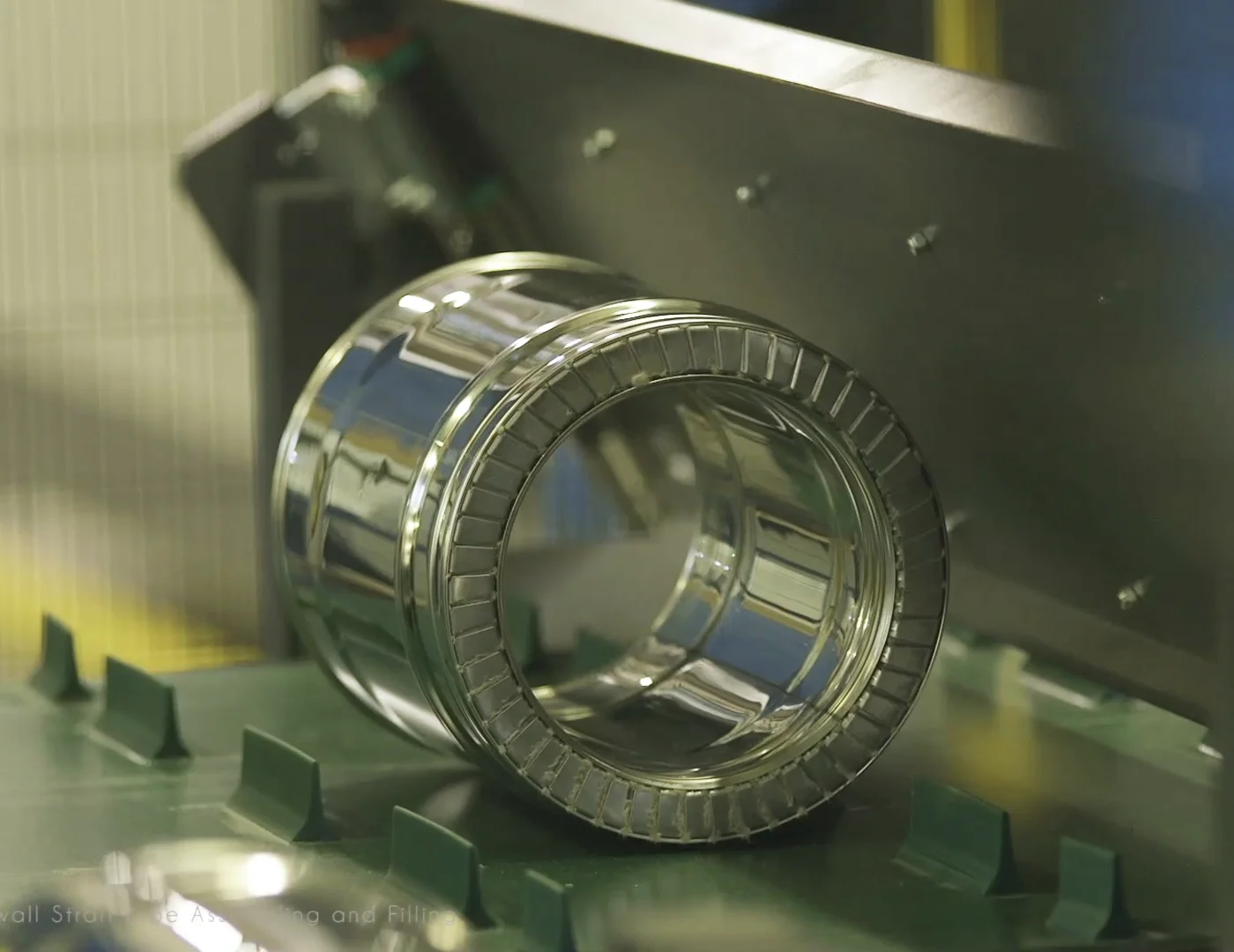 In the field of chimney pipes TTEngineering has great experience in manufacturing double wall pipe systems, which imply the automatic filling of both linear pipes and accessories, such as elbows and T-fittings, with thermo-insulating material, that is rockwool (mineral) and/or ceramics. This process, which has been improved over the years, has passed the most stringent tests by the most accredited certification bodies in US, Canada, Russia, Europe, Northern Europe and Turkey for offshore applications as well.
COMPLETELY AUTOMATIC PROCESS
Starting from raw insulating material in the form of bales, sacks or recycled scraps, there is a first phase of grinding and transport, followed by an additional, calibrated grinding phase and subsequent injection into the interspace between the inner and the outer pipe by means of a high-pressure pump.
This process is carried out in a completely automatic mode without the operator having contact with the insulating material, thus ensuring a working environment in compliance with the highest security standards. To guarantee process reliability the weight of each component is checked in order to ensure a perfect filling and therefore a constant quality of the finished product.
Our range of machines can process pipes with a 25, 50 or 75 mm interspace and diameters ranging from an internal of min. 80 mm up to an external of max. 1200 mm.
FLEXIBLE METAL RING – TTE PATENT
In order to ease the production of double-wall pipes we have designed and patented a flexible metal ring, which makes it possible to seal pipe ends, thus minimising heat transmission from the internal to the external pipe. Alternatively as pipe end closure TTE offers also a rigid ring made of insulating material.